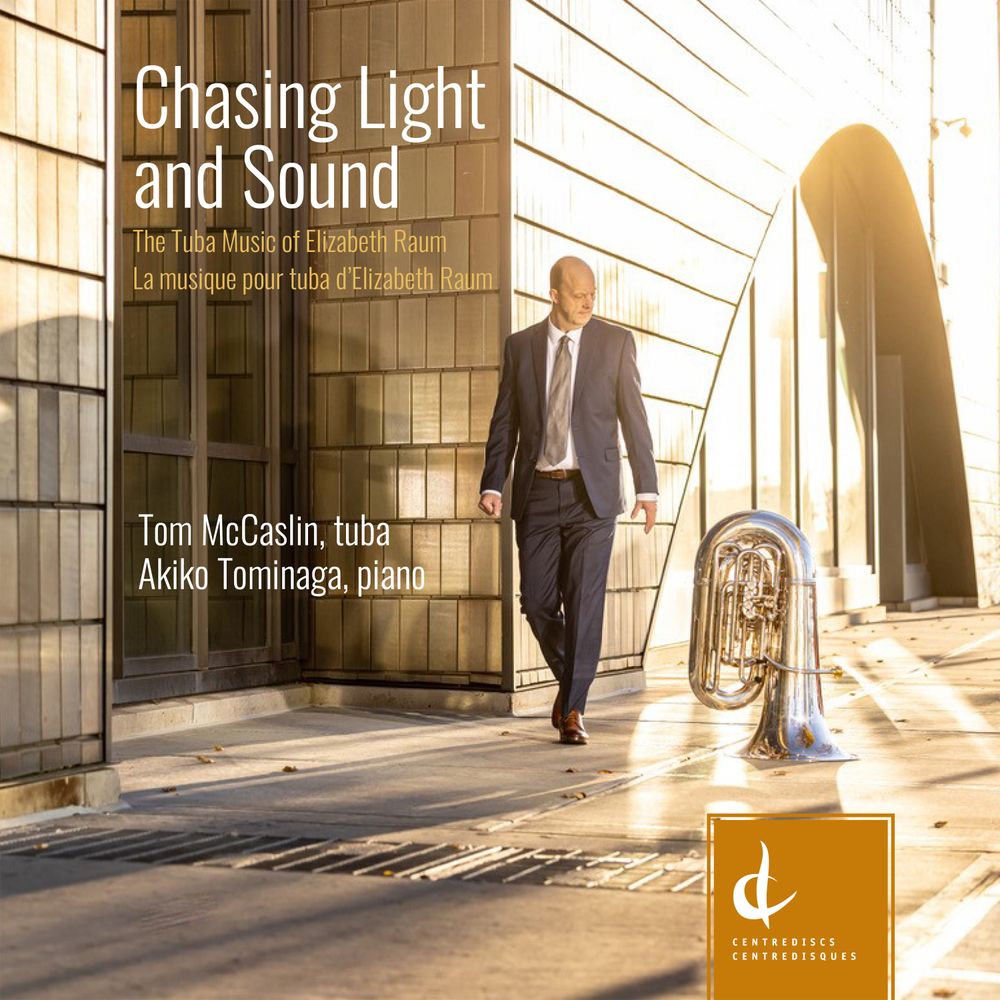 2022
Chasing Light and Sound; The Tuba Music of Elizabeth Raum
Chasing Light and Sound: The Tuba Music of Elizabeth Raum presents the works written for the tuba in a solo role between 1991 and 2002 by Canadian composer Elizabeth Raum.  The works on this recording were all written and commissioned by the late Canadian tuba virtuoso John Griffiths.  These works include works originally written solo for tuba and orchestra – Legend of Heimdall, tuba and wind band- T for Tuba, Pershing's Concerto, tuba and piano- Concerto Del Garda and one work for unaccompanied tuba- Sweet Dances. These works are all presented here with the accompaniments as piano reductions.  These pieces have become standards in the solo tuba repertoire and are frequently required as solo competition pieces world-wide.  Elizabeth Raum is arguably the most prolific composer for the tuba in a solo role.
2012
one more dance
"On the light side are Michael Garson's 'Jazz Variations on a Theme by Paganini' and JB Arban's ubiquitous 'Carnival of Venice'. Although McCaslin calls his arrangement 'Just Another Carnival', it's not—there are lots of little changes of harmony and a couple of big changes of variations, including one with an amazing articulation trick he calls "rutter tonguing". -American Record Guide
"An explosive mix of good and fresh new music for tuba....musicianship and artistry at the highest level, a must in every tuba library!"
- Sérgio Carolino, Principal Tuba Porto Symphony Orchestra
"McCaslin's technical abilities are brilliant and his musicianship is inspiring. Let's hope that he continues to be a tubist's Indiana Jones searching for lost and new treasures around the world for our repertoire!"
-Dr. T. J. Ricer, University of Hawaii at Manoa.
2009
Inside out
Released in 2009 on Crystal Records, "Inside Out" is Tom McCaslin's first Solo release.  It garnered international acclaim and praise.  The legendary tuba virtuoso Roger Bobo called Tom McCaslin "a great tubist" and wrote that "the repertoire on this CD is the most interesting that there's been in a very long time. The CD is a winner. I predict it will be a big seller."